© 2010 - Middle River Gospel Inc
All rights reserved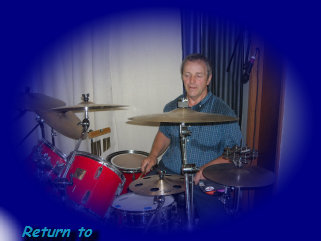 Vocals & Drums
Saved: 15+ years
Resides in Chester VT
Married : Heidi (June 25th 2011)
Children : Elizabeth, Kenny III, Camille, Isaiah,Hannah
Occupation: Delivery Driver for F.W. Webb
Home Church: Springfield Assembly of God
Home Church Ministry: Worship Team


God is my helper, and my strength. I am only what I am
today because of Jesus Christ, my Saviour and Lord. Over a
number of years, my life seemed to be slowly crumbling all to pieces. I was going through some difficult situations and it was hard. When things seemed really bad, my home caught fire and gutted the place. By the grace of God, no one was hurt. After that fire, the rebuilding started. We were able to redo the place over, but best of all, God rebuilt my life and put joy back into my heart. On June 25th of 2011, I married a sweet, kind loving woman, Heidi who loves the Lord Jesus. We are starting anew with Jesus over all our family. Praise the Lord.